7.85" IPS Screen
Unlike many other tablets the Vantium Junior comes with same screen size as the iPad mini
3G SIM Slot
Vantium Junior is a 3G tablet PC that enables you browse and make phone calls
Quad Core Processor
The new Vantium Junior is twice as fast the first version enabling you to do more than before
Bluetooth
Exchange pictures, music, videos and other files between with other bluetooth enabled devices
16GB Memory
Comes with in-built 16GB memory and an expandable slot
Back and Front Camera
The new Vantium Junior comes with a front and back camera that enables you to do more with it
WIFI
Connect to any WIFI network with the Vantium Junior and get much more done
Android Kitkat
The Vantium Junior comes with a robust android operating system that puts you on the latest technology
Only Tablet with 3 Modes
The Vantium Junior tablet comes in 3 modes that makes it useful for every member of the family and schools. These 3 modes are Standard mode, Child mode and School mode.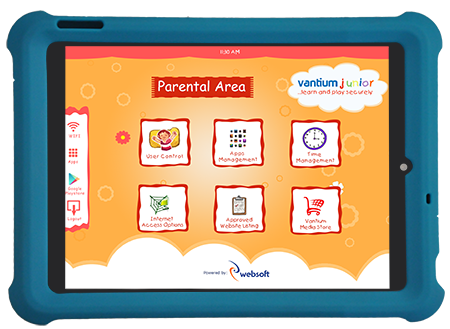 CHILD MODE
The Vantium Junior has a child mode which puts you as a parent in charge of the use of the tablet of your children even when you are not at home. In this mode there is an admin section that is only accessible to you as a parent from where you control how long and what apps your children have access to.
STANDARD MODE
The Vantium Junior comes with the standard android interface making it useful for parents and adults alike. In this mode there are no restrictions to what you can do with the tablet. This makes it suitable for you and your more elderly children. In this standard mode you can use our standard keyboard case.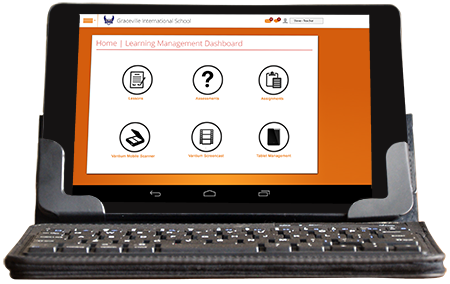 School Mode
Vantium Junior comes with a school mode that enable schools to manage tablets in the classroom and allows schools manage their lessons, test and assignments.
Over 100 Educational Apps ,Games and Videos
The Vantium Junior comes preloaded with over 100 professionally selected educational games and videos suitable for children from nursery to secondary school so that it is useful from the box. As a parent you have access to google play store to download more apps for the benefit of your child.
Automated Unwanted Website Filter
Vantium Junior comes with a safe browser with an automatic website filter that protects your child from visiting inappropriate websites when they go online to browse the internte for their assignments.